Product introduction:
This is our latest type of off-road barrier vehicle, which can be operated in complex road conditions such as desert and mud.The product is widely used in Africa and the Middle East.
The anti-riot barrier vehicle is a safety protection product composed of a carrier vehicle and multi-layer gillnets. It is used to provide rapid protection in riots and military areas and realize rapid deployment and isolation. This is a serious obstacle to the entry of rebels, demonstrators and vehicles.
The steel plate used on the trailer is low-carbon steel Q195 standard, and the thickness reaches: 1.8mm
Fast deployment: At a speed of 20-30 hours, it can be deployed at a uniform speed within 20 seconds, and the razor barbed wire barrier can be recovered within 4 minutes.
Trailer introduction:
Dimensions: Length: 5.8m Width: 2.0m Height: 2.4m Total weight of riot barrier car: 2200kg
Anti-riot barrier vehicle components: automatic recovery function; carrying vehicle; razor wire
The traction part can be folded or disassembled to save space.
Brushless motors make driving quieter and extend the service life of the motors.
The control system includes manual buttons and remote controls; the equipment has both oil pan brake and electric brake functions.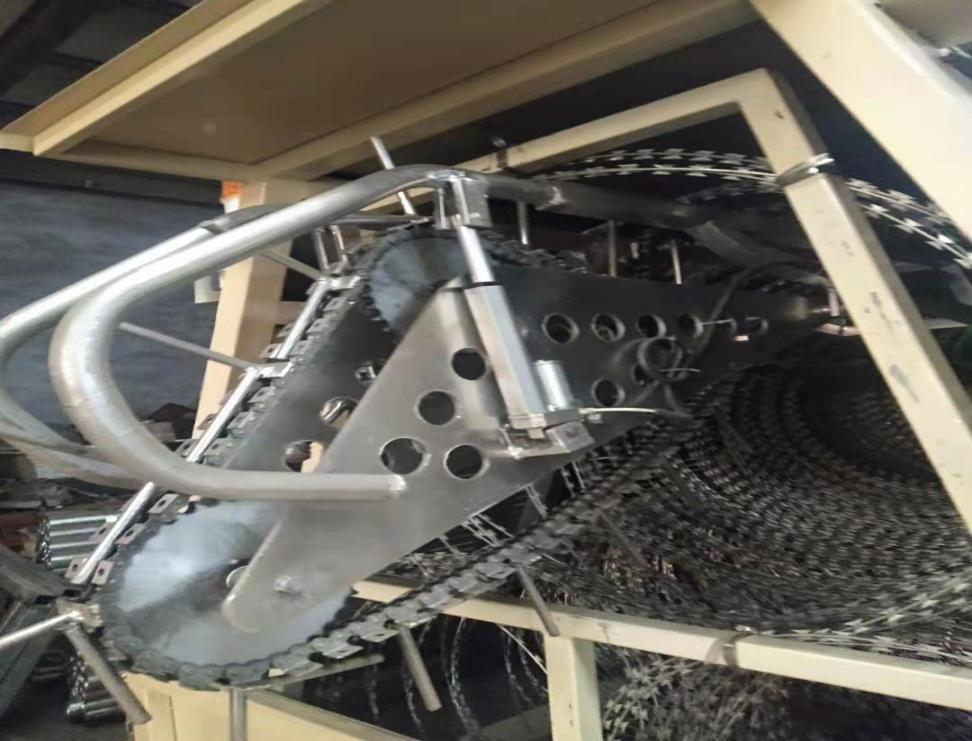 With the help of searchlights, turn signals, tail warning lights, and the top of the warning lights, the safety factor is increased;
Tires: sporty HD819 off-road tires(It has good off-road performance and can be carried out on desert or poor road surface.)
The equipment comes with attachment of four jacks. You can open them to extend the life of the tire, when the equipment is not in use for a long time.
We provide work clothes, gloves (stainless steel gloves are available), tool boxes and first aid kits.
Product work display diagram: