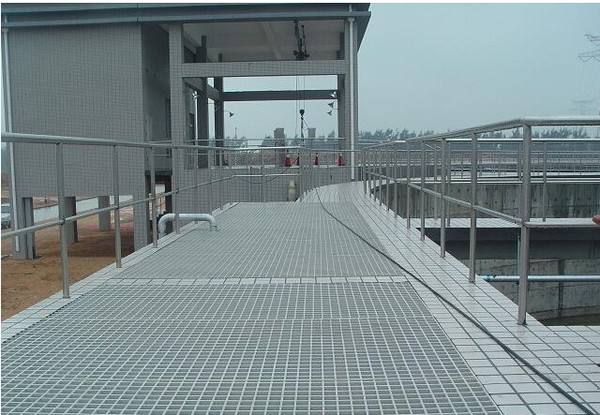 Steel plate is generally made of carbon steel hot galvanizing, appearance can prevent oxidation. It can also be made of stainless steel. Steel grid board with ventilation, lighting, heat dissipation, anti - skid, explosion - proof performance.
Bonding steel plate is flat and bar from the load according to certain spacing
With the arrangement of warp and weft, 200 tons of hydraulic resistance welding automatic equipment are used to weld the original plate, and the products are processed by cutting, opening and edging, etc.
Load flat steel spacing: two adjacent load flat steel center distance, commonly used 30mm, 40mm, 20mm 'three.
Bar spacing: the center spacing between two adjacent bars is usually 50mm, 100mm, two kinds, can be produced according to customer requirements. General ditch cover selection 76mm
The characteristics of
1) light weight, high strength, large bearing capacity, economical material saving, ventilation and light transmission, modern style, beautiful appearance.
2) non-slip safety, easy to clean, easy to install, durable.
Edit hot dip galvanizing, cold galvanizing, painting, no treatment.