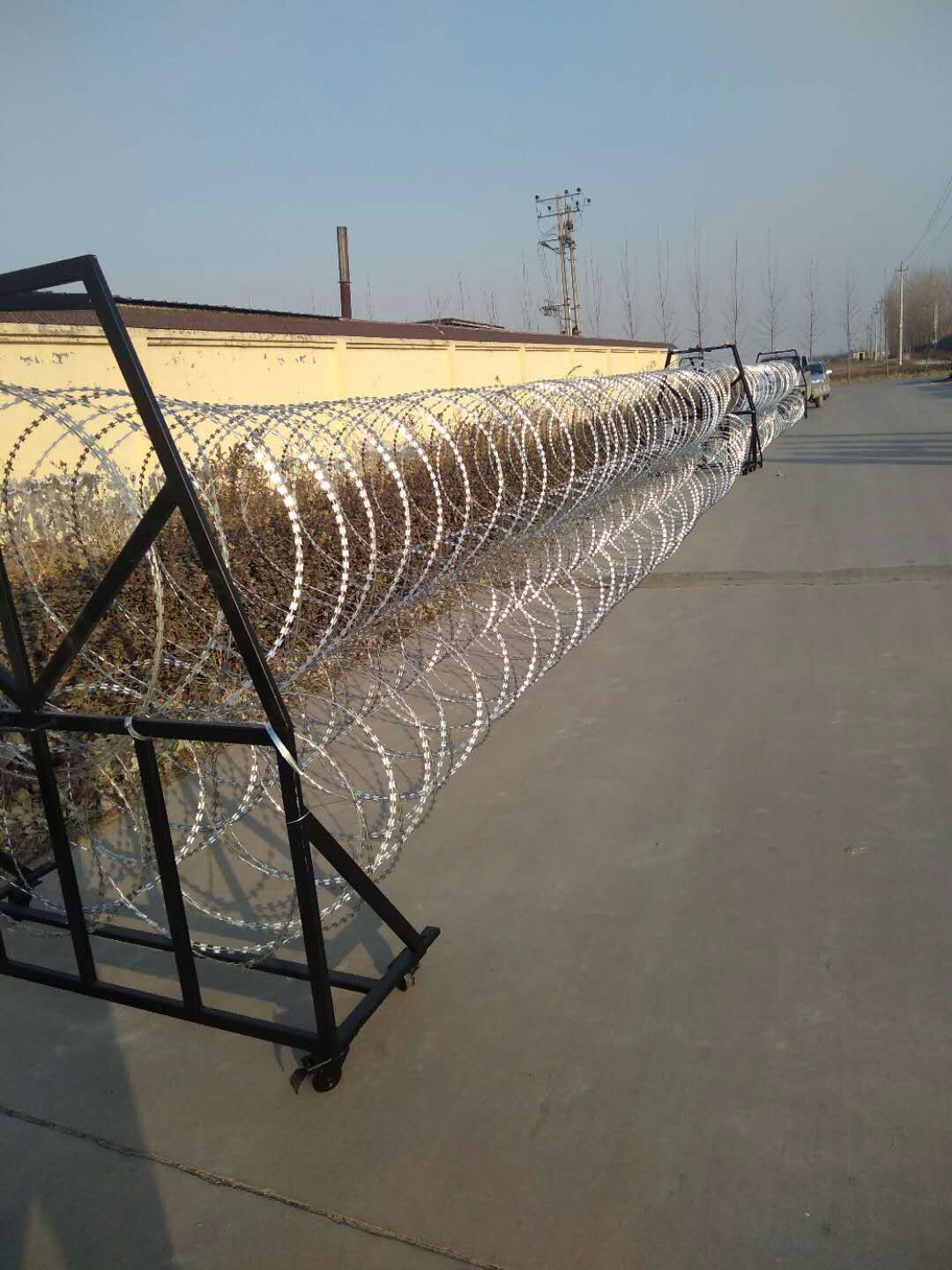 Riot barrier nets are suitable for isolation, traffic blocking, and area control of special occasions. In order to maintain social security order and safeguard public safety, the military and police officers need to effectively implement illegal isolation, traffic blocking, and regional seal control on the scene of illegal and criminal activities during the process of maintaining stability. Products can prevent crowds from colliding, climbing and striding, and they can also stop cars from forcibly punching cards. Widely used in the defense of military facilities, airports, warehouses, prisons, enterprises and institutions and border guard, riot, isolation.
Features:
The riot protection barrier net adopts a snake-recovery telescopic blade steel gill net, and the two ends have a supporting frame structure, and the one-end frame can be quickly manipulated to complete the barrier and network collection, and the telescopic net and the frame are integrally integrated, and the overall structure is firm and stable.
The requirements of different riot protection barriers and different barrier capabilities and vandal resistance capabilities for different uses and applications of riot barriers can effectively prevent objects from climbing, overturning, and destroying without the aid of the device.
Structure and composition:
The anti-riot barrier net adopts a full-steel structure, and the steel frame is firmly and reliably welded together. The product consists of moving brackets, fixed brackets, blade nets, recovery devices and other components.
The expansion nets of the riot blocking net consisting of three sets of metal blades are connected to each other with metal buckles to form a "goods" structure. The expansion net is exposed, and the barrier height is approximately the sum of the diameters of the two groups of expansion nets. The ability to prevent overturning and destruction is strong, without any help. In the case of equipment, it is not easy to climb, climb over and destroy.