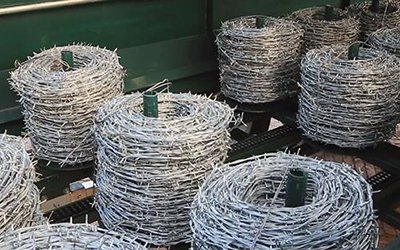 Barbed wire cloth truck is the latest developed by our company, a fast police cloth truck with patented technology produced by our company. Barbed-wire gill nets can be rapidly deployed in a short period of time to form a mobile security barrier, which is mainly used for target protection, area prevention, site control, handling large-scale group riot and other emergencies.
Compared with the same type of truss truck has the following characteristics:
1, the deployment of long distance can be deployed 100 meters
2, can continue arming (unlimited)
3, the deployment is quick and easy
4,
Barbed wire Introduction:
Barbed wire used barbed wire (dedicated) into monofilament and double wire twist knitting.
Electro-galvanized, hot-dip galvanized as surface treatment.
Product Usage:
For pasture boundaries, railways, highways, military bases isolation protection