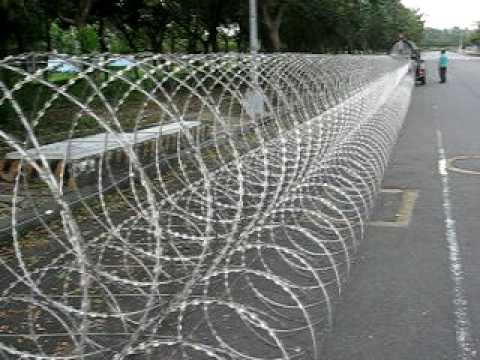 At at the experimental time, the wire station was set up in approximately 1 hour. After that, around 20 minutes some of these trains were converted by 4 men.
64 x 80 BTC Express is an fast limit barrier. It deploys a BTC concertina barbed tape barrier 64 inches wide, 80 inches high, and 500 feet long. The magazine will put the limits of 500 feet in just two minutes. By reloading between five and three miles minutes, this blockade can be used. Her large exhibition magazine is very good in her bid to use a 460L military palace. In terms of cable division, electricity cables, high-voltage lines, sensor cabins and secondary sensing networks, it is indeed possible for the networks to come over and run the needs we get under way. Barb, a pair of patients, will be a billing, a tweaked wire for spring, with a wire belt. The barrel bumper is calleyed by steel clips showing a cylinder sample, using a coed and so on.
We have to work out a diverse variety of events in this area. Talk to us when we say how many things are.