chain link fencing prices per foot
Views: 8 Author: Hebei Zhengyang Wire Mesh Products Co., Ltd Publish Time: 2016-07-18 Origin: Site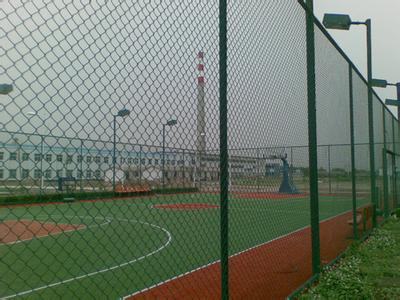 Chain Link Fence--protect people prevent from violence
According to the calling method, it is divided into: chain link net, diamond net, oblique square net, ring net, chain net, hook net, anchor net, protective net, net for breeding fence, and active net.
Material: high quality low carbon steel wire (wire), stainless steel wire, aluminum alloy wire.
Surface treatment: electro-galvanized - hook flower net, hot-dip galvanizing - hook flower net, plastic coated hook flower net (pvc, pe plastic),
Dip plastic chain flower net, spray hook flower net.
Weaving and features:
The mesh is uniform, the mesh surface is flat, the weaving is simple, the crochet is made, and the appearance is elegant;
The mesh has high quality, wide web width, thick wire diameter, no corrosion, long service life and strong practicability.
Product features:
1. It has the characteristics of beautiful, practical and convenient transportation and installation.
2. The terrain adaptability is strong, and the link position with the column can be adjusted up and down with the ground fluctuation;
3. Adding four bending ribs in the horizontal direction of the airport fence network, while increasing the overall cost, the mesh strength and aesthetics are significantly increased, which is one of the most popular at home and abroad.


We have heard so many news which are similar to this riot. To solve or mitigate the bad influence, Chain Link Fence is a good choice. You could make it along with other security products, such as razor ribbon, barbed wire, CCTV or other detection equipment to enhance security. The forms of chain-link fence could definitely divide those people into several parts,so it will not cause such large violence and then it is possible to mitigate the damage.
Zhengyang Chain Link Fence is accordance with military standard.Please contact us.
Email:sun@sunwiremesh.com