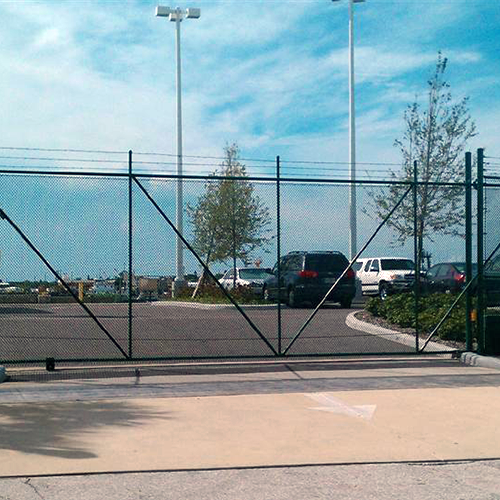 Name: Chain Link Network
According to the calling method, it is divided into: hook flower net, diamond net, oblique square net, ring net, chain net, hook net, anchor net, protective net, breeding fence net, active network
Material: low carbon steel wire, modified wire, electrogalvanized wire, hot-dip galvanized wire, zinc-aluminum wire, stainless steel wire, coated wire
Weaving characteristics: It is processed into a flat spiral semi-finished product by a chain hook mesh machine, and then spirally crocheted with each other. Simple weaving, uniform mesh, beautiful and practical.
Surface treatment: electro-galvanized - hook flower net, hot-dip galvanizing - hook flower net, plastic coated hook flower net (pvc, pe plastic),
Dip plastic chain flower net, spray hook flower net.
Uses: Can be used as breeding protection net, coal mine protection net, stadium protection net, stadium fence net, training field protection net, slope protection, greening fence, river course, building, residential area security protection, workshop/warehouse isolation, etc.