The Application of Rapid Deployment Barrier
Views: 0 Author: Hebei Zheng Wire Mesh Products Co, Ltd Publish Time: 2016-07-16 Origin: Site Inquire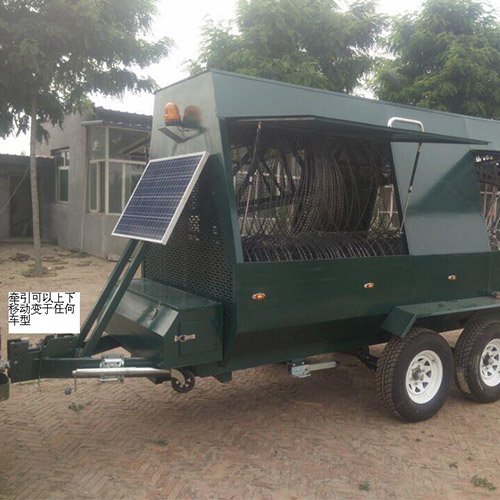 Rapid deployment barrier may strange to us. But today military vehicles rumbled through the streets of Ankara, members of Turkey's military said Friday night they had seized control of the country, riot and aggressive crowed appear in the street. To protect policemen and people, rapid deployment barrier should be use to take a hit.





Rapid deployment barrier, also called mobile security barrier, is designed to provide rapid protection to their people and property in the emergency situation. The barrier is supplied to uplift and recompress the barrier into modules, simple to handle and store. And it is made of strength strong steel which in accordance with military standard that can provide efficitive protection. The barrier can prevent intrusion of terrorists, illegal protests, people who cross the border even a tank in battle field.






Rapid deployment barrier is worth 100 policemen and become the world's most commonly used equipment. Zheng Yang company has more experience in barrier and we have patent certificate. Our barrier is modular design so we can shipped in knock-down situation, and automatic withdraw function can saves you much time. We can provide barriers with high quality, competitive price, fast delivery and adequate stocks. If you need our products, you can contact us by email sun@sunwiremesh.com.