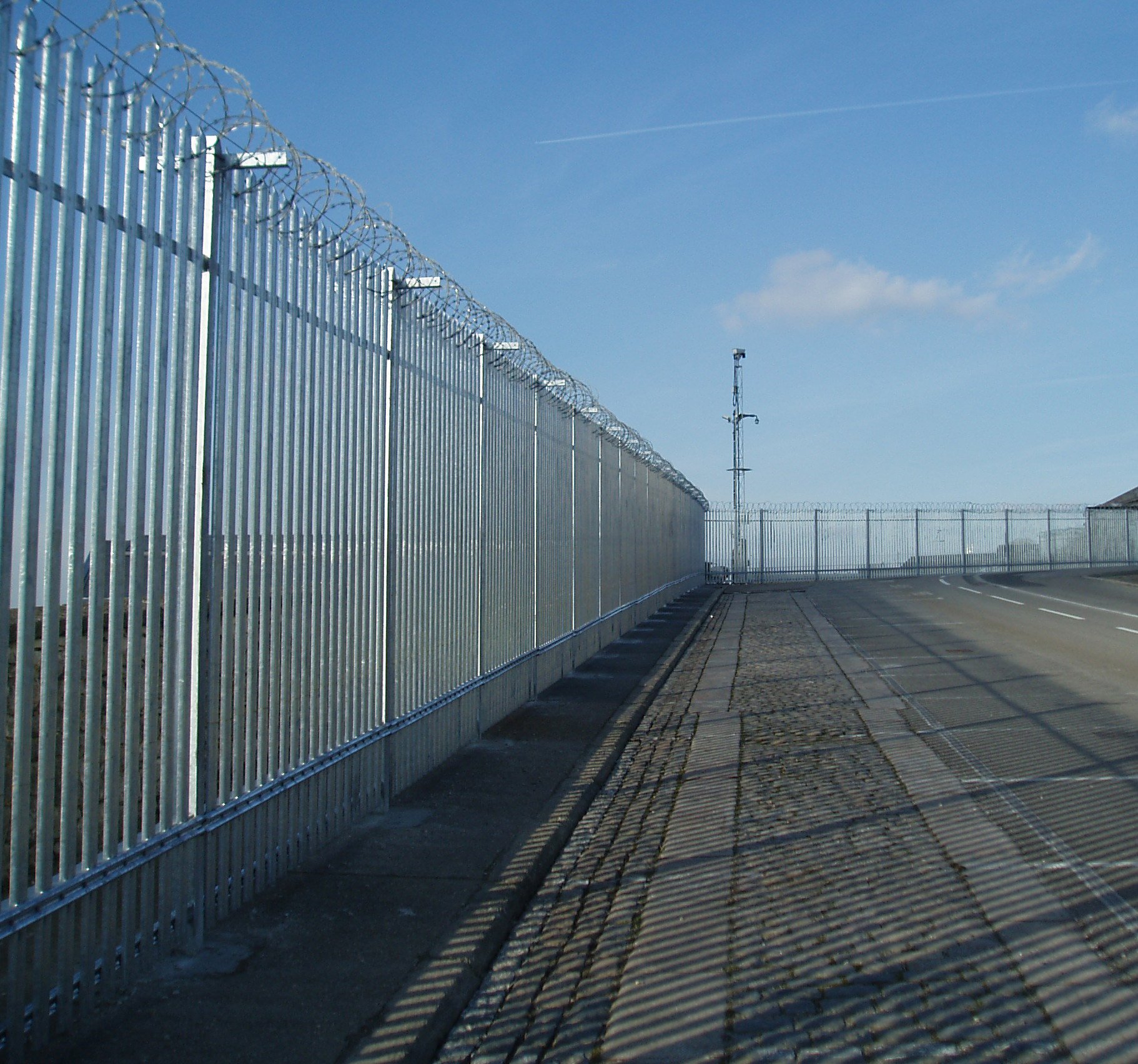 Security fencing system
Security fencing system is 150 series high security fence which is the main fencing system of SKYHALL FENCE. This type of fencing system also called 358 fence. "3" meas the mesh size on horizontal direction is 3'' (76.2mm). "5" means the mesh size on vertical direction is 0.5'' (12.7mm). "8" means the wire diameter is #8 gauge in BWG wire gauge standard. With such small mesh size, security fencing system provides anti-climb and anti-cut function, so it mostly installed on high security level area such as airport, prison, military zone.
If compare with normal welded mesh fence system and chain link fence, the price for security fencing system is much higher. Small mesh size caused the heavy weight and high material cost. Usually post size be 80mm * 80mm or 80mm * 60mm RHS, with an insert nut and M8 bolt to lock the clamp on the post. The clamp for security fencing system is special type called spider clamp, because it looks like a spider with lots of feet to lock the small mesh on the panel. In order to provide higher quality surface treatment to against rusty, the heavy duty hot dipped galvanized on security fencing system we did is based on European and British standard BS-ISO-1461, which request a very high level of zinc coating, maximum can be over 610g/m2. Some project request the security fencing system to be colored, so after hot dipped galvanized layer we need to do polyester powder coating on it. Most of times we did powder coating with powder brand Akzo Nobel which is the best powder quality globally, unless some times buyer request lower price we are also able to do it with our local brand polyester powder coating.
If need any quotation or technical assistance on security fencing system, please feel free to contact us.
Permalink To This Page:www.sunwiremesh.com