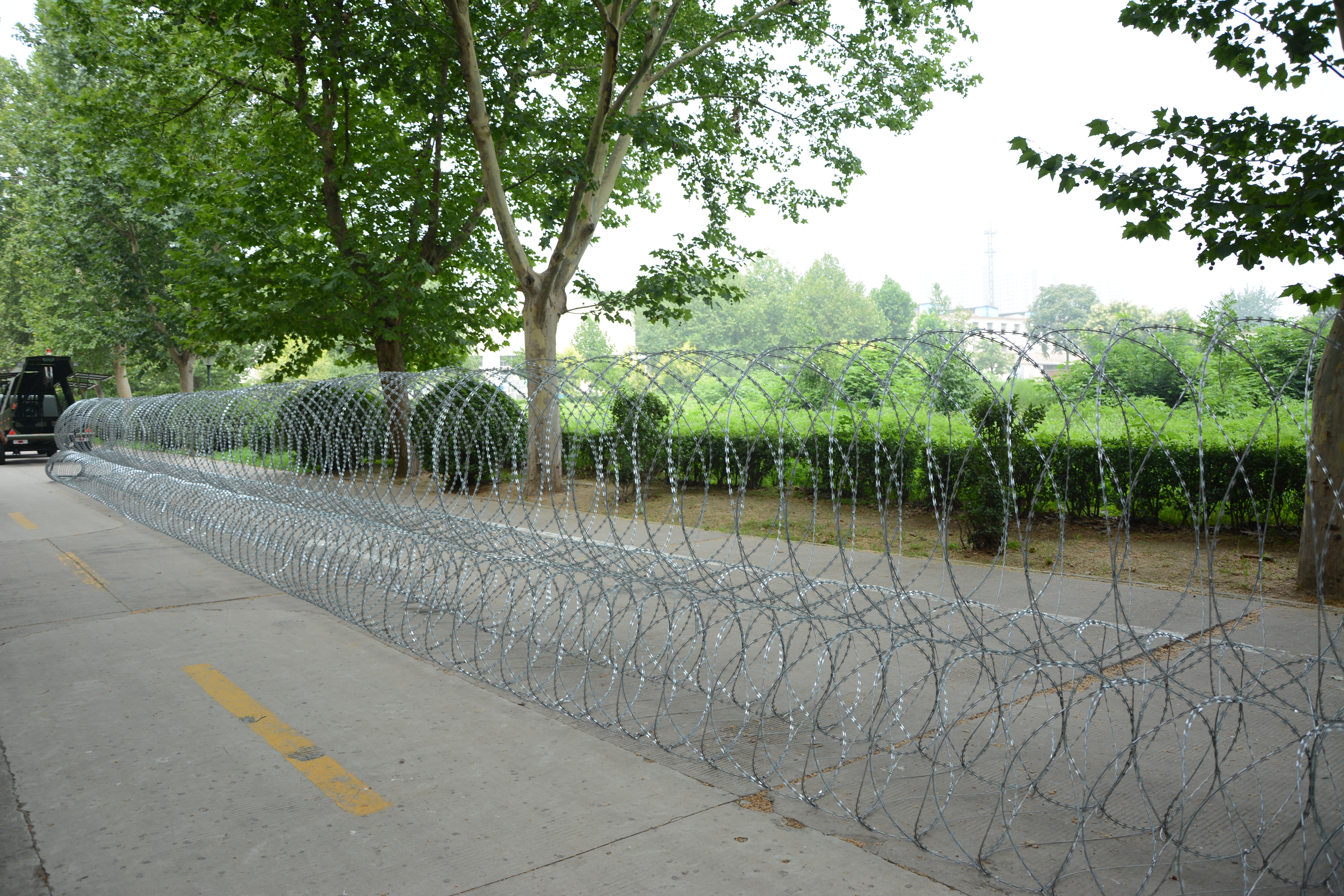 Rapid Deployment Barrier
With the emergence of large-scale riots and civil unrest around the world, more and more government police departments rely on rapid deployment barriers to mitigate the damage to their personnel, police and property.
Razor wire trailer deployment is designed for rapid deployment of effectively layered concertina coils. This is a serious obstacle for rebels or demonstrators and vehicles to gain entry.
Razor wire trailer deployment trailers are available in 3 coil configuration (3 coil = gives 1.75m high protection for 100m distance).
The operation of the razor wire deployment trailer is simple and convenient. Connected to the vehicle through the axis of traction and can be hitched on any type of vehicle. The next step will be to open the tall gate or release the barrier holder frame and drive forward automatically releasing and stretching the concertina coil barrier.
Mainly used for the maintenance and security of war zones, border maintenance, special places, civil disturbances, riots and other places
Recently, there have been more and more thugs in Hong Kong. They attacked the police, destroyed public facilities, and whether the beatings could consider isolating and placing a 1.75-meter-high blade gillnet barrier in a hazardous area. The completed glyph expansion effectively prevents it. It can be quickly recycled and then used in the next area. Easy to use, etc.