Mobile Security Barrier Prism
Views: 4 Author: Site Editor Publish Time: 2018-03-02 Origin: Site Inquire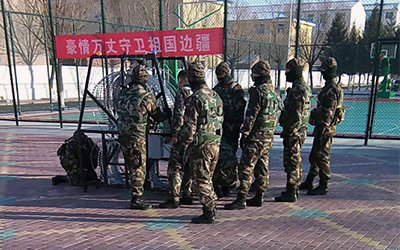 The concertina razor wire Rapid Deployment Barrier system (MSB) is a road vehicle designed entirely by ZhengYang® in order to provide rapid passive safety protection of through razor wire deployment, anywhere.
A barrier to 90 meters concertina can be deployed in just seconds, establishing a security perimeter quickly and effectively.
Any vehicle that has the approved towing systems, can transport the concertina wire rapid deployment system for their use and handling.
The Concertina wire rapid deployment system has been designed for activities of area police and military.
Technical Specifications
The deployment of barriers can be reusable many times as needed.