Military defensive barriers
Views: 3 Author: Site Editor Publish Time: 2020-03-05 Origin: Site Inquire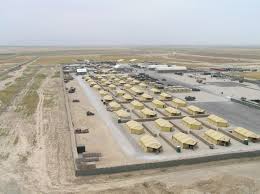 Military defensive barriers
Bastion barrier, also known as blast wall, is a type of defensive barrier generally used in dangerous spots around the globe such as Iraq, Afghanistan and other places with ever-present threats.
Production Process:
Welded into a mesh by welding, and connected by springs to form a cage of a certain size, and then bind the geotextile, in which the stone or sand is filled in the actual application to form a strong wall.
Features:
Secure & reliable
Once filled with soil, sand or gravel, Securest forms a solid and strong barrier with exceptional strength and structural integrity to protect personnel and equipment from enemy fire. For example:
Two feet thick Securest can be used to stop rifle bullets and shell fragments.
Four feet thick Securest can prevent most car bombs.
Five feet thick Securest is ideal for preventing penetration and explosion fragments from rocket propelled grenade..
Advantage:
Securest bastion barrier can be used in separate cell or some cells joined together by joint pins to suit different needs of your projects. Almost any locally filling material can be used such as soil, sand, gravel, crushed rock and various other granular materials.