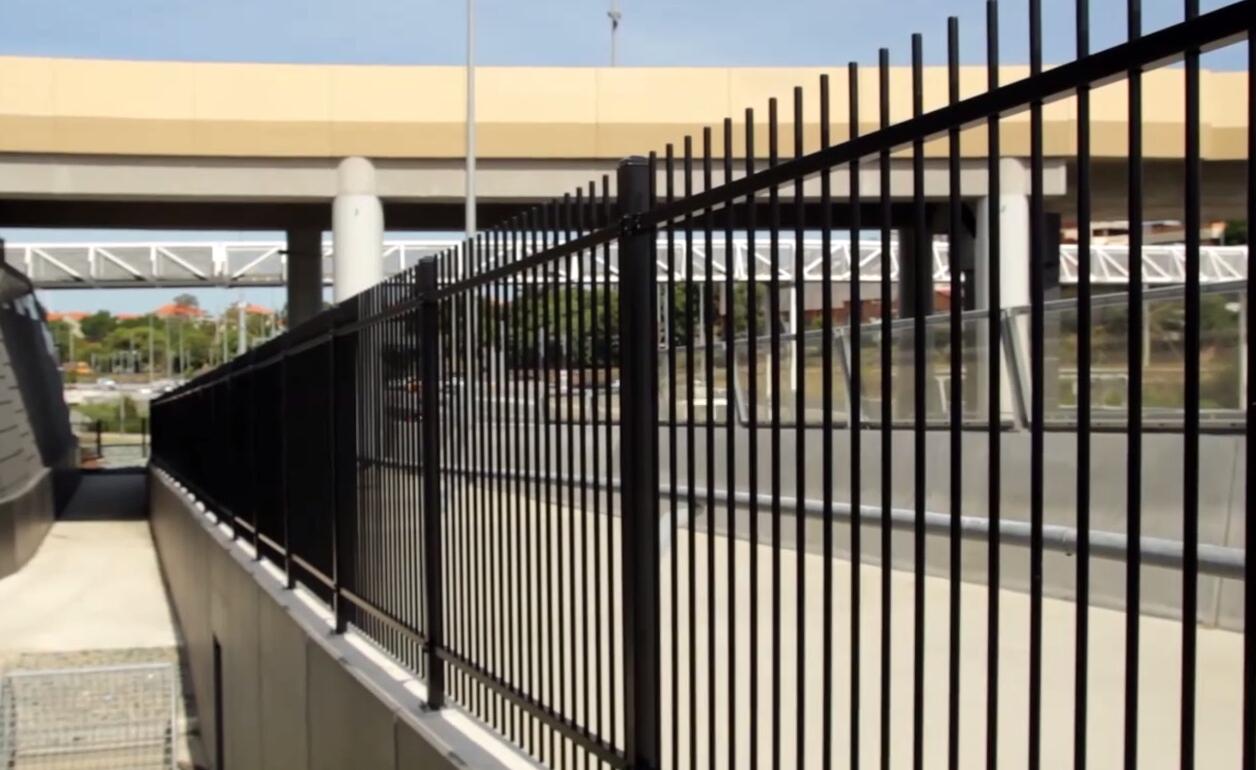 Galvanized Steel fence is also known as steel picket fence, ornamental steel fence. The panels are manufactured using the highest-strength steel pickets and rails(aluminum pickets and rails on request), and are available in a wide range of sizes and styles.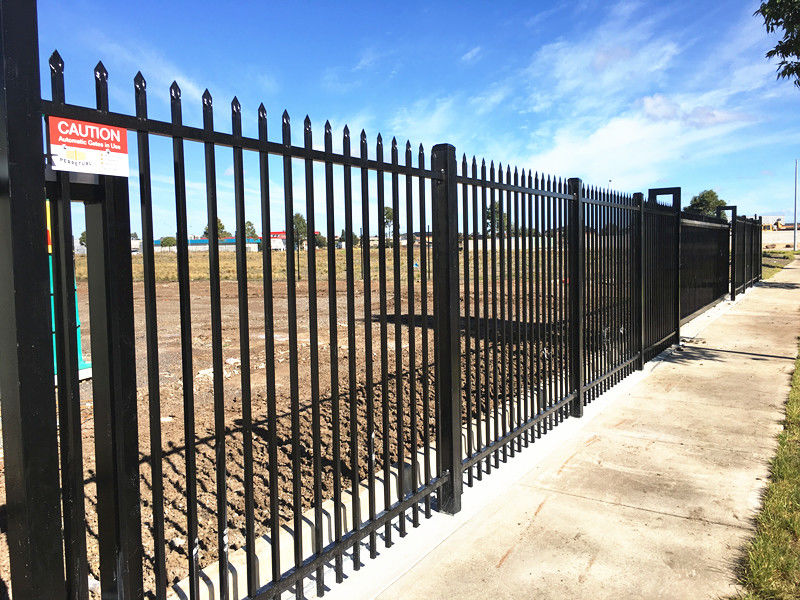 Panels are attached with high-strength steel or aluminum brackets to powder-coated square tubular steel or aluminum posts. the fence is easy to handle and install, nice appearance, so it is widely used in villa, gardens, schools, factories, pools, residential, industrial and commercial security projects.

Feature & Advantages
Due to the surface treatment of electrostatic powder spraying later stage, its high strength, high hardness, beautiful appearance, bright color, a variety of colors, etc.
Enhanced the anti-oxidation, anti-UV, weathering and corrosion resistance property of barriers.
This kind of fencing product offers good corrosion resistance, age resistance, and beautiful view, simple and easy installation.
Low basic requirements, long service life, green environmental protection.
The price is affordable, generally measuring; it is highest cost-effective metal wire mesh fence.
Application:
Take zinc steel as base material, the main products are widely used in the construction fences , including: balcony railing, protective window, staircase handrails, rail fences, garden fence, shutters, air conditioning fence, road fence. Industrial fences (factory fences, commercial site fences); agricultural fences (such as field fences, livestock fences); civil fences (such as building top fences, fence walls, etc.); public facilities fences (such as road isolation fences), etc.