China military barrier explosion-proof wall
Views: 6 Author: Site Editor Publish Time: 2018-08-26 Origin: Site Inquire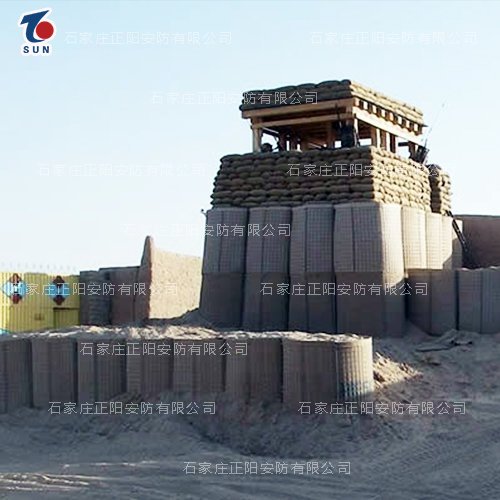 China military barrier explosion-proof wall is also called as barrier explosion proof cage, military defensive barrier wall, border wall, security barrier wall, hesco gabion barrier wall, hesco blast wall, military sand wall, hesco barrier bastion, etc. Protecting personnel and facilities against explosion in military base is the main function of barrier explosion proof wall.
1.Barrier explosion-proof wall:
Explosion-proof wall/cage is a composition which made of weld mesh frame outside and lined with heavy duty non-woven geotextile inside. One complete whole set of barrier explosion-proof wall contains multi-cellular barriers which can be foldable to smaller size for easy transportattion.
2.Barrier explosion-proof wall for building Sangar type guard post:
Sangars ground guard post is one protective structure which was built up with barrier explosion wall/cage. The guard post sangar has the ability of establishing a small firing or observation point. The sangar ground observation/guard post has been designed to provide all-around surveillance while mitigating the effects of blast waves.
3.Barrier explosion-proof wall for flood prevention:
Barrier explosion proof wall/barrier also is one effective flood barrier for flood prevention. The protective basion baskets which are filled with sand, earth or gravels can be deployed along the shoreline/coastline to prevent the urgent flood water.