CORRECTIONAL FACILITY SAFETY DIRECTORS TOLD US THEIR TOP PRIORITIES FOR MEDIUM AND HIGH-SECURITY FACILITIES:
Views:0 Author:Site Editor Publish Time: 2020-09-17 Origin:Site Inquire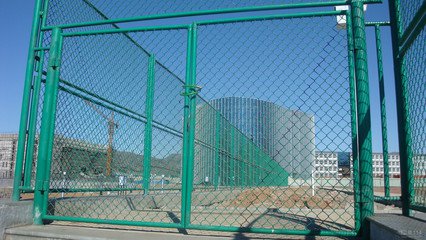 While chain link fence has always been the perimeter security system of choice for correctional facilities, today's chain link provides newly-developed choices in fabric sizes, coatings and configurations, accompanying framework and accessory products. These systems have been tested to the highest levels, and manufacturing facilities are strategically located throughout North America to provide the widest range of options for solving today's – and tomorrow's – perimeter security problems.
Some examples of the current options available for use on high-security correctional facility projects are:
• None 1/2" 9 gauge & 3/8" 11 gauge: Deters climbing and very time consuming to cut thru, provides a level of impact resistance. Visually intimidating. *Excellent ASTM F2781 test results
• None 1 3/4" 6 gauge: Harder to climb, adds cutting delay time for prisons, higher security level for electrical generating, transmission and substations, chemical plants, refineries. Visually intimidating.
• None 2" 6 gauge: Deters cutting in areas more subjected to break in's; reduces losses due to theft of critical materials
• None 2" 9 gauge: Proven effective for perimeter protection for prisons (especially in multi-layered configurations), military & government installations, and interior partitions