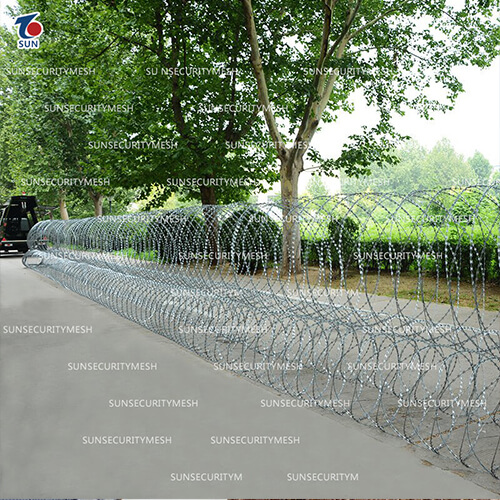 In addition to military and containment purposes, barbed wire is also used in embassies and consulates in some countries to prevent foreign hostiles from entering, especially in areas where the diplomatic relations between the two countries are in sinister areas, such as the US and Israeli embassies and consulates. And the mob attacked and installed a wire mesh at the top of the wall.
Nowadays, in crowd events, demonstrations and protests around the world, the riot police who maintain order use a spring-shaped wire mesh called a "snake cage" to pull the snake cage out of a special transport trailer. In order to block the progress of the protest team.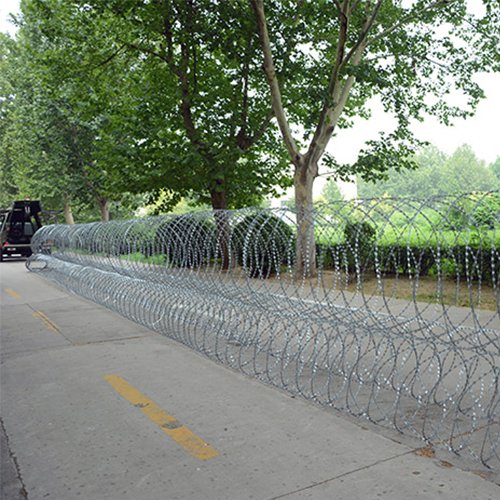 Attribute:
Trailer
Length: 5.8m
Width: 2.0m
Height: 2.6m
Net weight: 1200kg
Three coils
Razor wire is not easy to deform due to its strong elasticity. The blade is very sharp and has good deterrent and protective effect.
The razor wire is made of 304 stainless steel and is suitable for harsh environments such as high temperature, high humidity, and acid rain. It can be used frequently and can be placed in the open air for a long time without fear of rust damage.
The razor wire security barrier system
is designed for the activities of the regional police and military.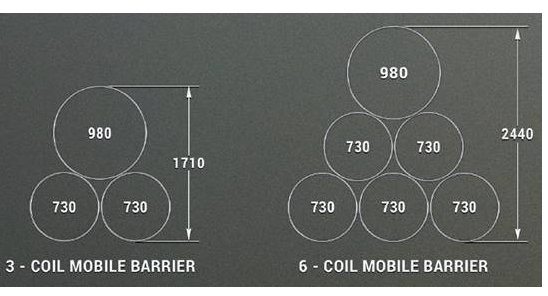 Height: 1.7m
1. 2 x 730, 1 x 980 galvanized wire (275 gms m2), blade thickness 0.5mm;
2. 5 x 730, 1 x 980 galvanized wire (275 gms m2), blade thickness 0.5mm;
3. Reflective, anti-stretch cable;
4. "DANGER" board on the barrier;
5. Galvanized inner frames;
6. Free standing tailgates;
7. Inner frame lock system
Application:
For anti-terrorism stabilization, emergency response, border protection, road interception, etc.